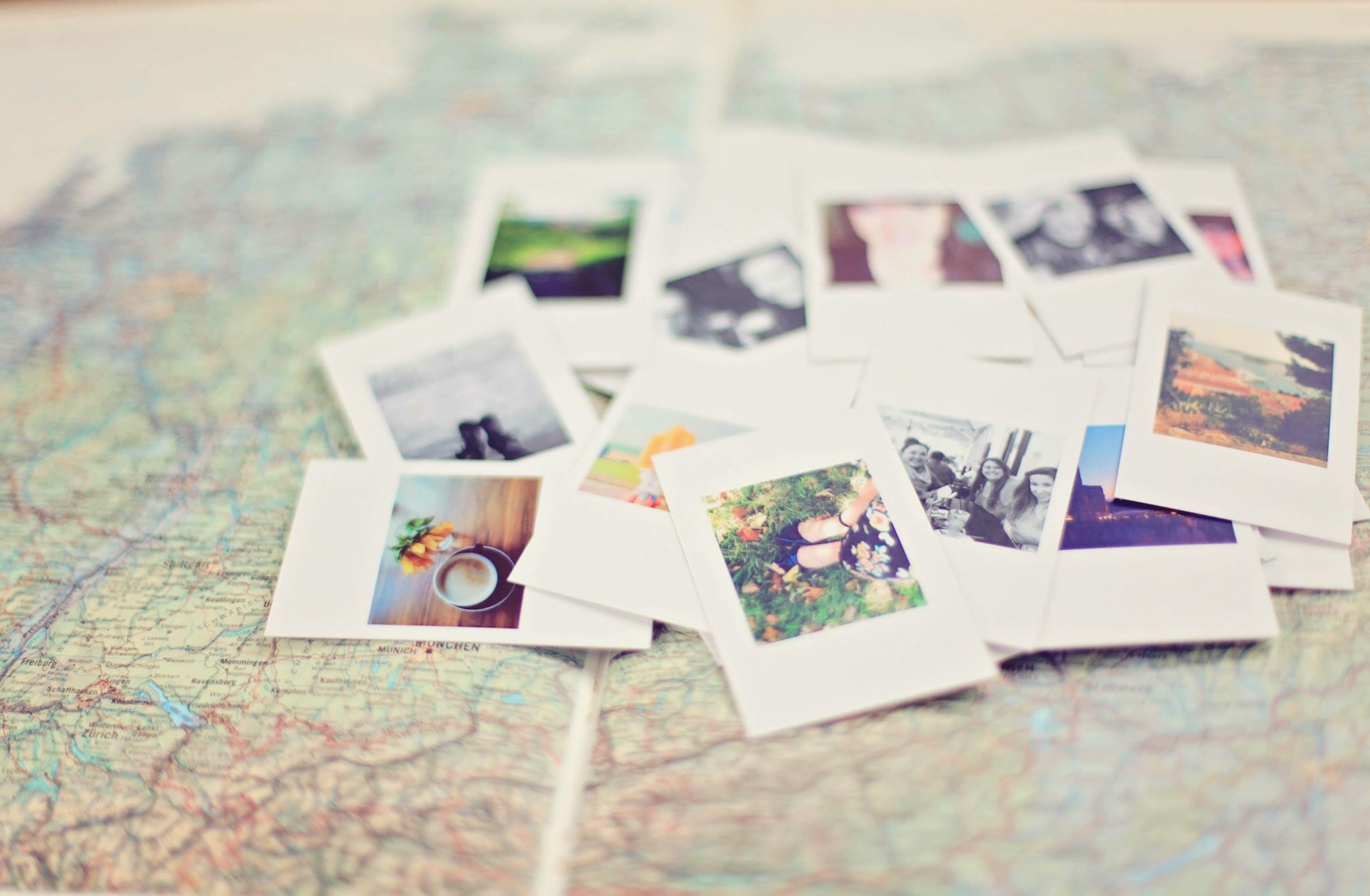 When describing our upcoming programme of presentations, talks and workshops, you could actually use those three words in the Social Travel Summit's by-line (and in this post's title) in a different order: Share. Learn. Travel. Or maybe even: Learn. Share. Travel.
Because the cycle of what our delegates can look forward to experiencing at the Social Travel Summit in Kitzbühel may be in any of those possible combinations. Influencers will come having travelled, and shared, and then at STSKitzbuehel they will learn how to better work with brands, to keep on sharing and travelling, but in successful professional partnerships. And brands will come to learn better ways to share their stories so that more travel is directed their way through the same successful partnerships and collaborations.
This unique sharing of experience from and among all sides of the travel industry's content marketing spectrum is arguably what sets The Social Travel Summit apart from other conferences and events. At STSKitzbuehel, as with previous Social Travel Summits, this will culminate in the ground-breaking Think Tank in which all sides of the industry discuss the changes and challenges affecting the market at this time. The White Paper that is produced as a result of this Think Tank serves as an guidelines on digital marketing for much of the industry.
We've already shared details about the three keynote talks that will be taking place at STSKitzbuehel, but here we will also bring you an overview of some of the other highlights on the programme, for influencers, for brands, and for everyone. For detailed information about the complete programme and the people who will be leading these talks, please check out all the information on this page.
Sessions for Bloggers and Influencers
Business Planning for Bloggers & Influencers
Keith Jenkins, Founder & Publisher, Velvet Escape; CEO, iambassador
Janice Waugh, Publisher, Solo Traveler; Founder, Solo Travel Awards
When most of us started our blogs the path was pretty simple: Travel. Write. Promote on social platforms. Repeat. Now, as professional bloggers, we have become publishers and maintaining a successful publication takes a serious approach to business. In this session, we'll look at how to develop a two-year business plan that will work in the fast-changing online environment. You will leave with a process for clarifying your vision and mission, analysing and refining your business model, establishing short and long-term goals, and determining action steps with milestones – all part of a good business plan.
The Definitive Guide to Influencer Ethics
Matt Long, Publisher, Landlopers
Over the past few years the ethics of bloggers and influencers working with DMOs and brands has been hammered out in the Summit Think Tank. Yet, the questions about ethics continue to arise. You will leave this session with a clear understanding of how influencer ethics are exercised so that the credibility that brands and DMOs need influencers to have are maintained and everyone achieves their goals. Topics to be covered include:
Picking the right influencer
Understanding legal and moral requirements
Contracts and deliverables
Cooperative itinerary planning
Trip management
Post-trip content and continuing monitoring
Sessions for Brands
Industry-to-Industry Panel – The Online Challenge
Susanne Höller, Head of Destination Marketing, Leitung Marketing und Touristik
Gemma Suñer, Online Marketing Manager, Costa Brava Girona Tourist Board
Mela Mörtenbäck, PRManager, Tirol
Emma Mead, Head of Global PR for VisitBritain/VisitEngland
This session is not open to influencers. It is designed so that colleagues within the destination and travel marketing sphere can speak openly about the details of their marketing strategies and experiences with influencers. Our panel will address the typical challenges faced by marketing managers as they redirect funds from traditional marketing channels to influencer marketing. Topics will include:
How to sell influencer marketing to senior management
Why pay an influencer
How to set expectations with the blogger and management
Measuring the impact of a campaign
How to organize internally for influencer marketing
Where to Focus in the Fast-Changing Digital World
Lynsey Sweale, CEO, SocialB
For brand marketers and DMOs new to working with influencers and the various social channels, it can all be a bit overwhelming. How do you narrow down and focus on what is really going to return results? In this last workshop targeted at the travel industry you'll get the guidance you need to take what you've learned and apply it strategically.
Sessions for all
Standing Out in the Digital Landscape
Susanne Höller, Head of Destination Marketing, Leitung Marketing und Touristik, Graz Tourismus
Janice Waugh, Publisher, Solo Traveler; Founder, Solo Travel Awards
Caroline Makepeace, co-Founder, yTravel Blog
Anna Fawcett, International Media and Influencer Manager, VisitBritain
The World Wide Web is a big, busy place. You don't have to stand out on the entire net, just within your specific niche. Our panel of travel influencers and industry representatives have set themselves apart with unique programs that support their brands and serve their business goals, and they will inspire you to develop one of your own. The pros and cons, what they've learned, and what they would do differently will all be shared.
Negotiating the Terms of a Partnership
Becki Enright, Travel Writer & PR Director, Borders of Adventure
Martina Jamnig, Key Account and Marketing Manager, Austrian National Tourist Office
This session will take an in-depth look into the negotiation and management of the relationships between influencers and DMOs from both sides of the equation. A new relationship and strategy must dovetail with existing tactics and campaigns. The speakers will cover the formulation of new ideas and their integration, how to make sure both the influencer and the DMO gain maximum exposure and output; how to make the relationship work over a long period of time and what it means to be a country spokesperson without being an 'expat blogger'. The original pitch, negotiation, implementation and next steps will all be covered.
Algorithms Are Killing Us! Winning at Organic and Bought Social Media
Marion Vicenta Payr, Photography & Travels, Content & Influencer Marketing
Lynsey Sweales, CEO, SocialB; Vice Chair, Social Media Council
Facebook, Instagram, and all social platforms that reach any level of success work algorithms to their revenue advantage, not to our organic success. This session will look at the risks and rewards of working organically, when and how to buy social results, strategies to build up truly "owned" channels, and new opportunities like Messenger & WhatsApp lists as a way out of the algorithm misery of the newsfeed.
Ask the SEO Expert
Erik van Erp, Founder, Around the Globe
Audrey Berner, Publisher, ThatBackpacker.com
With the decline in social reach and the rise of voice search, understanding SEO is more important than ever. Erik will first teach his top 3 tips for SEO and Analytics for mature blogs. Then, using ThatBackpacker.com as a sample site, he'll demonstrate how to implement these tips to get results. After that, it's all you and your questions, some of which will be drawn from your feedback in the iambassador Facebook group before the event.