A key objective of the Social Travel Summit is to focus on the way the industry and bloggers already work together and find practical ways to improve it. One important component of the Summit is a "Think Tank" session in which delegates will have the opportunity to brainstorm and discuss issues affecting the industry-blogger relationship.
Latest STS Think Tank Report
The STS Kitzbuehel 2017 Think Tank comprised of thirty delegates who discuss the following topics:
Putting together the perfect (influencer) visit
Going beyond content
In times of trouble
To download the STS Think Tank Report 2017, please click on the button below:

At the STS Inverness 2016 Think Tank, thirty delegates were given three topics to discuss:
1. How to better articulate the value of working with travel influencers beyond the statistics
2. Getting savvy: Understanding the political context for DMOs and working better with local business
3. Using influence to help tackle challenges in destination management.
To view the 2016 STS Think Tank Report, please click below:
Past Think Tank Reports
At the STS Leipzig 2014 Think Tank, around thirty delegates were asked to discuss five specific topics and if possible come up with some key points, recommendations, suggestions, or solutions. Their discussions, findings and recommendations are presented in the STS Think Tank Report. To receive this insightful report, please click below: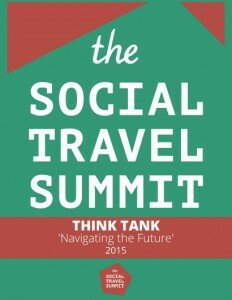 At the STS Hamburg 2015 Think Tank, a selection of thirty delegates representing a balanced mix of industry & bloggers were invited to discuss a range of topics and come up with practical ideas & suggestions for improving the way bloggers/influencers and industry work together. Three topics (1. Structures & People; 2. Money & Budgets; 3. Knowledge & Understanding) were discussed during a two-hour session. Their findings are summarised in the Think Tank Report. Click on the button below to download this report.
Save
Save
Save
Save