We are thrilled and proud to announce new supporters of the Social Travel Summit 2016. In addition to our destination host Visit Britain, our new supporters are:
Premium Supporter
trivago
trivago is the world's largest online hotel search site, comparing rates from over 1 million hotels on over 250 booking sites worldwide. trivago integrates over 190 million hotel ratings and 14 million photos in order to make finding the perfect hotel easier for users. Over 120 million visitors per month find their ideal hotel by using trivago's various filters and in turn save up to 48% per booking. Room5 is the online hotel-focused magazine powered by trivago, where we aim to combine our eleven years of experience with a passionate editorial team and expert contributors, in order to feature exclusive travel advice and hotel inspiration.
According to trivago, "We're really pleased to be sponsoring the Social Travel Summit this year. Having attended both previous events, including the inaugural session in Leipzig, we understand the huge value in bringing together the best bloggers, tourism boards and industry delegates in a smaller, more intimate setting. As such, we're pleased to be actively involved in what promises to be another great event in Inverness and look forward to sharing the latest developments from our content marketing department."
Gold Supporters
Investment and Development Agency of Latvia

One of the roles of the Investment and Development Agency of Latvia is to implement Latvia's national tourism development policy. The agency is supervised by the Ministry of Economics. Our activities include:
implementing marketing activities in Latvia and abroad for the promotion of Latvia as a tourism destination
ensuring public private partnerships for tourism development
working to attract funding for tourism development.
Austrian National Tourist Office

The Austrian National Tourist Office (ANTO) is Austria's national tourism organisation. Since 1955 the main objective of this association has been the promotion of Austria as a holiday destination.
The Austrian National Tourist Office's central goal is to secure and expand Austria's competitiveness in cooperation with all Austrian tourism partners. By doing so, ANTO contributes essentially to increasing Austria's market share in international tourism.

Visit Austria.info.
VisitScotland
VisitScotland is the national tourism organisation for Scotland. Our main aim is to contribute significantly to the advancement of Scottish tourism by giving it a real presence in the global marketplace and benefiting the whole of Scotland.
VisitScotland works closely with individual businesses, public agencies and local authorities and other tourism stakeholders to maximise the economic benefits of tourism to Scotland.
The Social Travel Summit is supported by the VisitScotland National Bid Fund and the European Regional Development Fund.
Visit Inverness Loch Ness

VisitInvernessLochNess is the Tourism Business Improvement District (BID) for Inverness and Loch Ness. The organisation was established in March 2014 following a ballot of all member businesses. Today the organisation has over 450 members from all the key tourism sectors, hotels, guest houses, self-catering, visitor attractions and many more.
The goals of the organisation are to create a more sustainable local tourism industry better able to compete with other similar sized destinations nationally and internationally, by increasing visitor numbers to the area, increasing the level of visitor spend, the length of stay and improving the tourism infrastructure.
Visit Inverness Loch Ness.
Toposophy

We are a destination marketing agency. We provide tourism organizations, associations and companies (both public and private) with practical solutions to develop, manage and market places as tourism destinations, accompanying them on every step of the way. We like to do things differently. We take a step back and study the whole place (place = 'topos' in Greek) with a critical but enthusiastic look at where the destination sits in the compared to its competitors, both near and far. Then, working closely with our clients, we create strategies to plan their place's future, understand the latest industry conditions, engage their partners, involve the local community and reveal their place uniqueness in every form. Our services focus on offering complete solutions for destination strategy & planning, place marketing & branding (online and offline), market intelligence, trade marketing, advocacy & government support, tailor-made to every place's distinct needs. Our elite team of destination experts and tourism professionals combines extensive experience as practitioners, managing operations and many years of consultancy background with a passion to transform places into thriving destinations. We are strategic, we are creative, we are practical. Our philosophy is TOPOSOPHY.
According to Manolis Psarros, Managing Director, TOPOSOPHY, "We're delighted to support the Social Travel Summit in this way because we know how much talent and creativity travel influencers can bring to destination marketing. As a company, we love to push the debate forward in destination marketing and management, and we know that the Social Travel Summit is the place where this really happens. By facilitating the Think Tank, we want to help all delegates understand their role in a rapidly-changing tourism sector, and to explore how influencers can use their influence to benefit destinations in a more meaningful way".
Visit Wales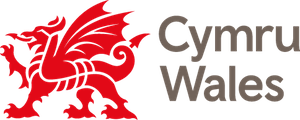 Visit Wales is the Welsh Government's tourism team, within the Department for Economy, Science and Transport .  We are responsible for formulating tourism policy, encouraging investment in, and improving the quality of the visitor experience in Wales. We are also responsible for marketing Wales within the UK and internationally.
Visit Wales.
Save
Save
Save
Save
Save
Save
Save
Save