The first Social Travel Summit was held in Leipzig, Germany in April 2014. It was the very first gathering of professional travel bloggers from around the world – a unique event where top travel bloggers were specially invited to come to Leipzig and discuss the future of online travel publishing and marketing with industry participants. This is what some of them had to say about the Social Travel Summit:
Feedback from industry representatives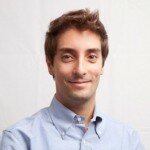 "We sponsored the first Summit last year in Leipzig and were impressed by the level of professionalism of all the bloggers involved, which, in turn, creates the ideal setting for a fruitful industry/blogger exchange and possible future collaboration. We all learn from one another".
– David Arcifa (MSC Cruises Corporate Social Media Manager)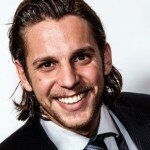 "…for a tourism board, it's finally the best experience to be with the top quality travel bloggers and to exchange knowledge and information and not only good case studies but as well problems and issues we found on both sides".
– Nicholas Montemaggi (Emilia Romagna Tourism)
"…it's a collaboration like this between everybody here that will make the whole industry so much better in the future".
– Debbie Hindle (4BGB)
"…an exceptional opportunity to get 50 top travel bloggers in the world to travel destination Germany".
– Catharina Fischer (German National Tourist Board)
"We attended the first STS in Leipzig and were really convinced by the concept of the event! It was obvious that the pre-selection of bloggers worked out very well. All contacts we got during the days were fruitful. We get contacted by a lot of bloggers, but we've never met so many interesting and creative bloggers in one place! This concentrated blogger-competence combined with the high level presentations is for us the ideal platform to present Norway!
– Hilke von Hoerschelmann (Visit Norway)
Feedback from travel bloggers
"What a summit it was: Quite possibly the best professional summit gathering I have ever been to!" – Elena Paschinger (Creative Elena). Read her STS overview Day 1 and STS overview Day 2.
"I appreciated the small intimate setting of the Social Travel Summit; there were lots of familiar faces and it was also easy to casually approach new people." – Audrey Bergner (That Backpacker). Read her thoughts on STS Leipzig.
"I was grateful to have the opportunity to attend such an informative and well-organized conference.  What I really enjoyed about it was the intimate size that made me feel special to be included, and also allowed me plenty of opportunity to chat with the majority of the other attendees." – Ann Tran.
Hats off to @velvetescape @solotraveler @traveldudes @LeipzigTourist @RB_Kollektiv for a great travel summit.I LEARNED so much! #STSLeipzig

— Leigh McAdam (@hikebiketravel) April 16, 2014
Starting to digest & process all the motivating/inspiring/useful/ info crammed into my head at #STSLeipzig. Wunderbar, @velvetescape & team!

— Tim Pogo (@timpogo) April 17, 2014
Back from Germany, time to say to say thank you to @i_ambassador @RB_Kollektiv to make #STSLeipzig possible – It was great and Inspiring !

— Adeline (@voyagesetc) April 21, 2014